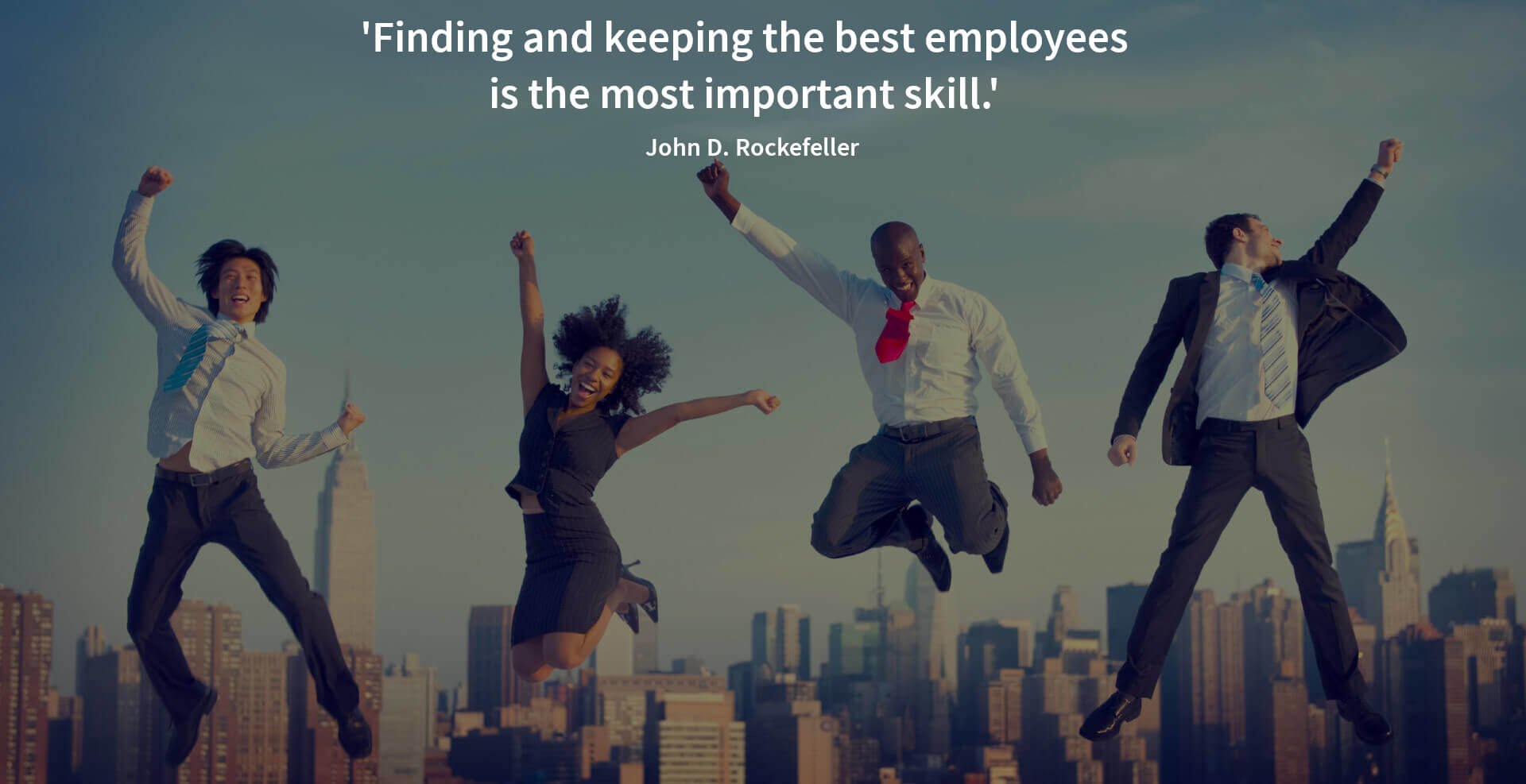 We know that the success of every company is not their bank balance, but rather their human capital. It is the employees, their passion and successes, that speak for a company in the best manner possible.
Time
Mamy świadomość, że czas jest kluczem do sukcesu w każdym przedsięwzięciu, dlatego potrafimy rozważnie nim zarządzać, tak, by jak najszybciej zrealizować założone cele.
Guarantee
If our candidate of choice does not meet your expectations, we will supply another candidate with no additional fees.
Privacy
All information regarding your company will be handled properly and given to candidates only in the way you specify.
Innovation
We look for candidates using only the most effective, proven methods and tools, including Direct Search databases.
No exclusiviness
We do not fear our competitors, so having a deal with us does not exclude you from using their services, too.
Cena
Proponujemy dogodny i elastyczny system rozliczeń za usługę dopasowany do potrzeb Klienta i wyników rekrutacji.
Wizerunek
Dbamy o pozytywny wizerunek marki Klienta, wiemy, że  jest to  klucz do pozyskania największych talentów na rynku pracy.

Professionals
Our specialized team of recruiters takes full responsibility for candidates. We analyse their expectations, skills and interests.
Passion
Every customer also has a dedicated Account Manager, who is always available to help.
Adaptations
We organize language training, as well as psychological and cultural help in order to break all the barriers for a candidate.
Experience
During 7 years of operation we have recruited over 2500 employees, and our internal database has over 10,000 records.
Headhunting
If you need a highly specialized employee not available on the job market, headhunting can be used to bring great results.
Phases
→ Employee profile – Together we list all the required soft and hard skills.
→ Beginning of selection – Initial candidate filtering is on us.
→ Recruitment – This is what we do best..
→ Interviews and tests –different techniques used.
→ Candidate profiles – We select the best candidates and recommend them to you.
→ Candidate introduction – We help you meet them.
→ Employment and guarantee –Your success is our key metric.
Our international services guarantee complex coverage of all the needs of your employees: language workshops, psychological and 'cultural help.



Contact us
Agnieszka Skupio
Tel. +48 577 666 148
Email agnieszka.skupio@grupaprofesja.com